Sustainable finance for a sustainable future
London Stock Exchange is the leading global hub for sustainable finance. The depth and breadth of our markets give you access to the deepest pool of capital, helping you lead the transition to a low-carbon economy.
Access to capital for green initiatives
For green and sustainable businesses, we provide access to one of the largest, most sophisticated and long-term-orientated investor bases in the world.
Increased profile and visibility
We enable you to communicate your sustainability narrative to the market – helping you to enhance your reputation with customers and investors. The Green Economy Mark is a powerful tool to demonstrate your sustainability credentials.
Support for issuers committed to sustainability
We provide expert guidance and support for clients issuing debt or equity, helping them improve the quality of their dialogue and engagement with investors. Applying the insight of our Information Services business and their understanding of the investor community, we give you the tools you need to attract sustainable investment.
A world-class peer group
Our capital markets are the premier global hub for sustainable debt and equity financing with issuers spanning Europe, the Americas, China, Africa and Asia Pacific. Given our breadth of capabilities across all major capital structures, our issuers benefit from being part of a comprehensive and integrated sustainable finance centre which is home to more than 100 Green Economy Mark companies and funds and 300 green, sustainability and social bonds.
Why London is a global leader in sustainable finance
Green, sustainability and social bonds raising £70bn+
Combined market capitalisation of 100+ Green Economy Mark companies and funds
Green funds; an increase of over 250% in 5 years
ETFs; growing 75%+ year on year
Award winning
Awarded 'Stock Exchange of the Year' at the Environmental Finance Sustainable Investment Awards 2020
FTSE Russell Sustainable and ESG Indexes
Market Leadership
We were the first exchange to launch a dedicated Green Bond Segment and the first and only exchange to introduce a Green Economy Mark classification.
Your Guide to Green Finance
Understand the market context of sustainable finance –explore ways to help your company achieve success, including:
Green, sustainability and social bonds
Green Economy Mark classification
Tools and support
Download the guide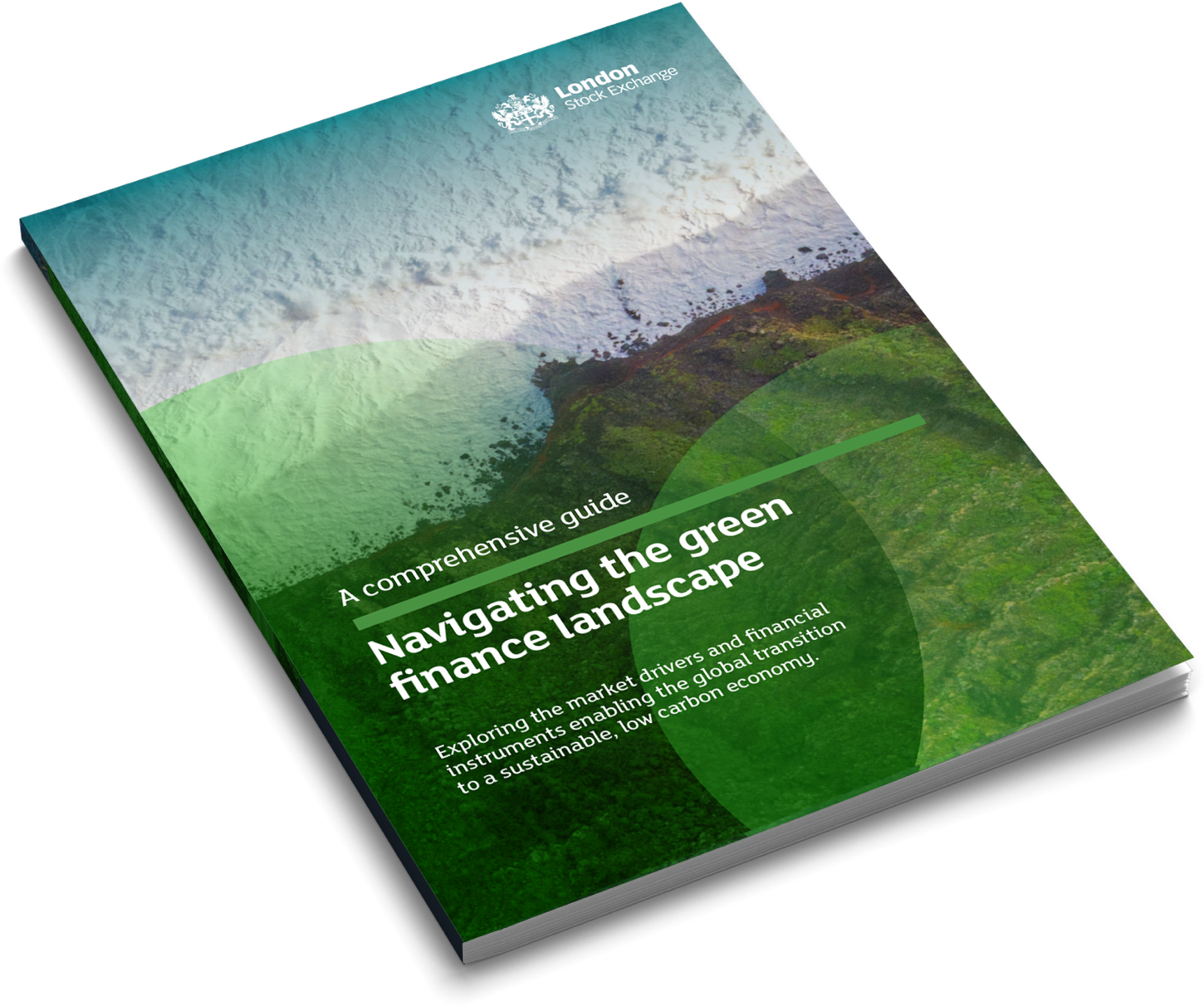 Sustainable growth with green, sustainability and social bonds and green equities
Sustainable Bond Market
See why 300+ green, sustainability and social bonds have been listed in London, raising more than £70bn.
Learn more
Issuing green equities
London is home to some of the world's leading green economy companies and funds, representing more than £148bn and accessing investment from some of the most informed sustainable investors globally. Join them.
Learn more
Sustainable finance tools for your company
We champion sustainable business, and the innovative capital-raising structures that support it.
Discover our tools and resources for sustainable companies.
Green Economy Mark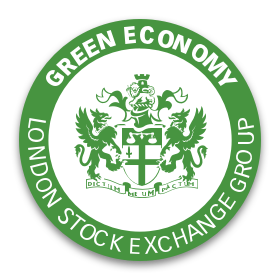 In 2019 we became the first exchange in the world to introduce a certified 'green economy' ecosystem. The Mark is given to issuers generating more than 50% of their revenue from products and services contributing to the global green economy.
Learn more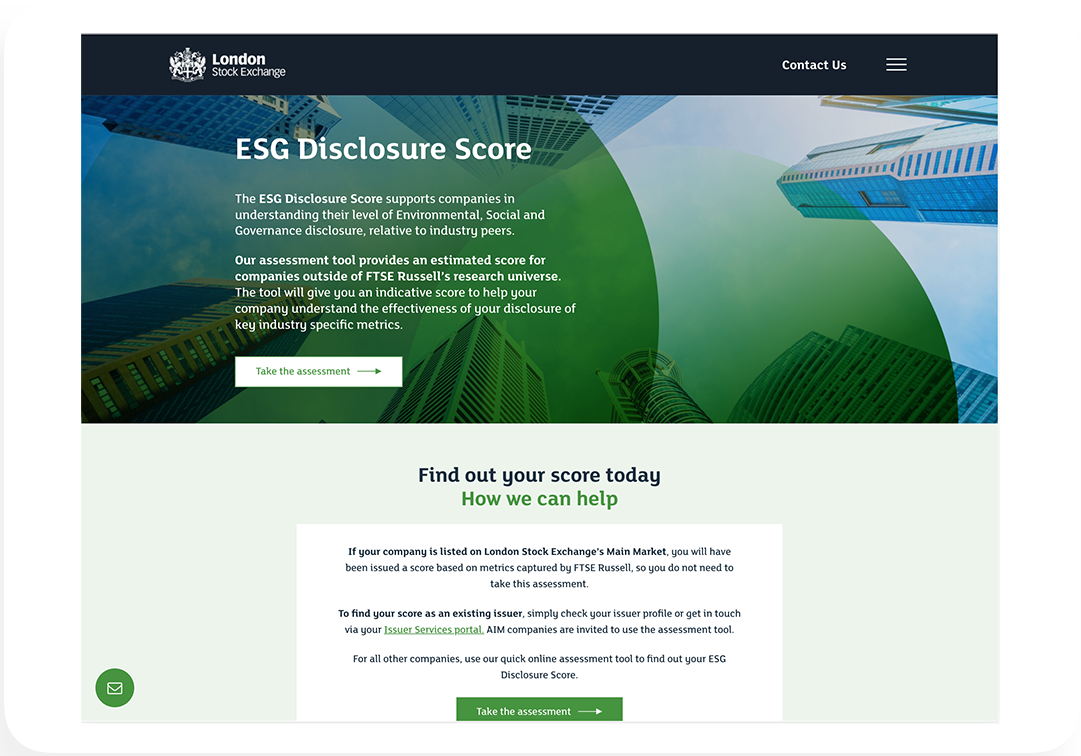 Estimate your ESG Disclosure Score
The ESG Disclosure Score supports issuers in understanding their level of Environmental, Social and Governance disclosure relative to industry peers.
For companies outside of the FTSE Russell research universe, our quick assessment tool provides a clear metric to help your company and investors understand the effectiveness of your disclosure.
Take the assesment
Contact us to learn more
For a discussion of your sustainable finance options in London, please complete the contact form.
List a sustainable debt instrument in London and help your business drive the green economy.